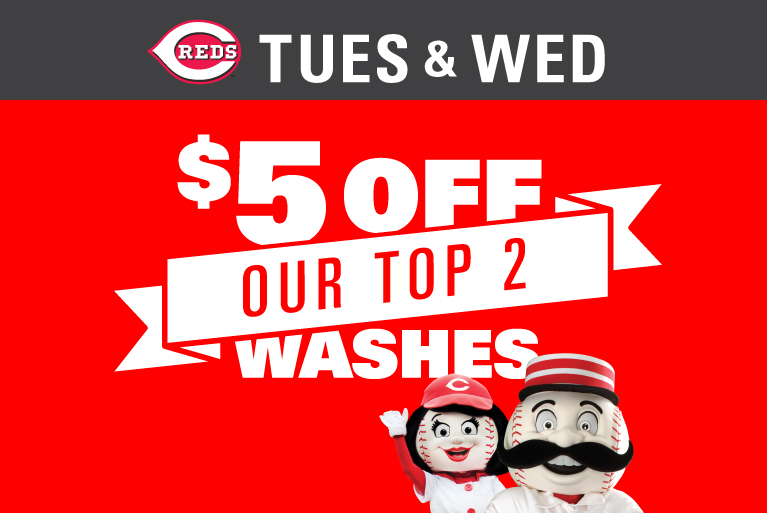 OUR REDS ULTIMATE DOUBLE HEADER IS BACK!
Baseball's back, and so is our Ultimate Reds Double Header.

Every Tuesday and Wednesday throughout the Reds season, get $5 off our TOP TWO washes:
• Ultimate+Ceramic
• Ultimate
For any of these washes sold on Wednesdays, Mike's will donate $1 to the Reds Community Fund. Thanks to our loyal customers, we've raised over $400,000 for the RCF since launching our partnership with the Reds.

Play ball at Mike's and save on our top two washes during the Ultimate Reds Double Header.

All 38 Mike's locations are open daily 7-9.
Promotion is not valid for an additional discount during Early Bird or with any other offers or coupons.