DECEMBER 2 - 4 | FREE WASH WEEKEND TO CELEBRATE OUR NEW ERLANGER LOCATION
Mike's is proud to announce the grand opening of our new state-of-the-art Erlanger carwash.

To celebrate, we're holding a FREE Wash Weekend:
Friday, December 2 - Sunday, December 4
3126 Dixie Highway, Erlanger, Kentucky

Any customer who visits our new facility will receive a FREE Ultimate+Ceramic wash ($27 value).

We'll also be collecting monetary donations to support The Barracks Project. Founded in 2016, their mission is to serve and give back to current service members and honorably discharged veterans.

The FREE Ultimate+Ceramic Wash is available only at the New Erlanger location.

We look forward to seeing you for our FREE Wash Weekend, December 2-4.

All 36 Mike's locations are open daily 7-9.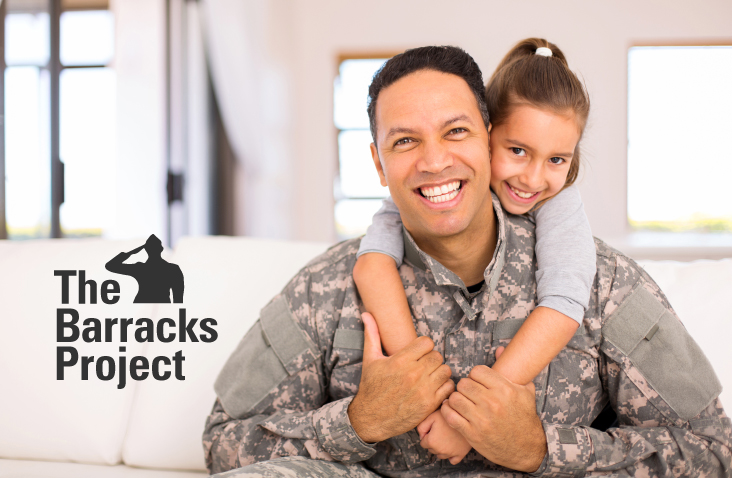 At Mike's, we value giving back and supporting the communities in which we do business.

Over the years, we've affirmed this value through local cause-related events that have raised millions of dollars for local non-profits.

Our community efforts include annual partnerships with groups such as Big Brothers Big Sisters, Cincinnati Reds Community Fund, The Anthony Munoz Foundation, Toys for Tots and the Ft. Wayne YMCA Youth Service Bureau.

In addition, we celebrate every new Mike's Carwash Grand Opening with a FREE Wash Weekend which also serves as a fundraiser for a local non-profit. In recent years, our Grand Opening beneficiaries have included Cincinnati Zoo and Botanical Gardens, Ronald McDonald House, Sweet Cheeks Diaper Bank and 4 Paws For Ability, to name a few.

Mike's is grateful to both our team members and loyal customers for affirming that together, we can make a difference in the world.